Our process is
simple

. We

strategize

,

implement

, then

iterate

, creating a value loop that ensures our clients get the best product possible.
We are a proven digital solutions provider that's composed of young and passionate people that are ready to take any challenge thrown our way. We are hungry, foolish, and out to conquer the world.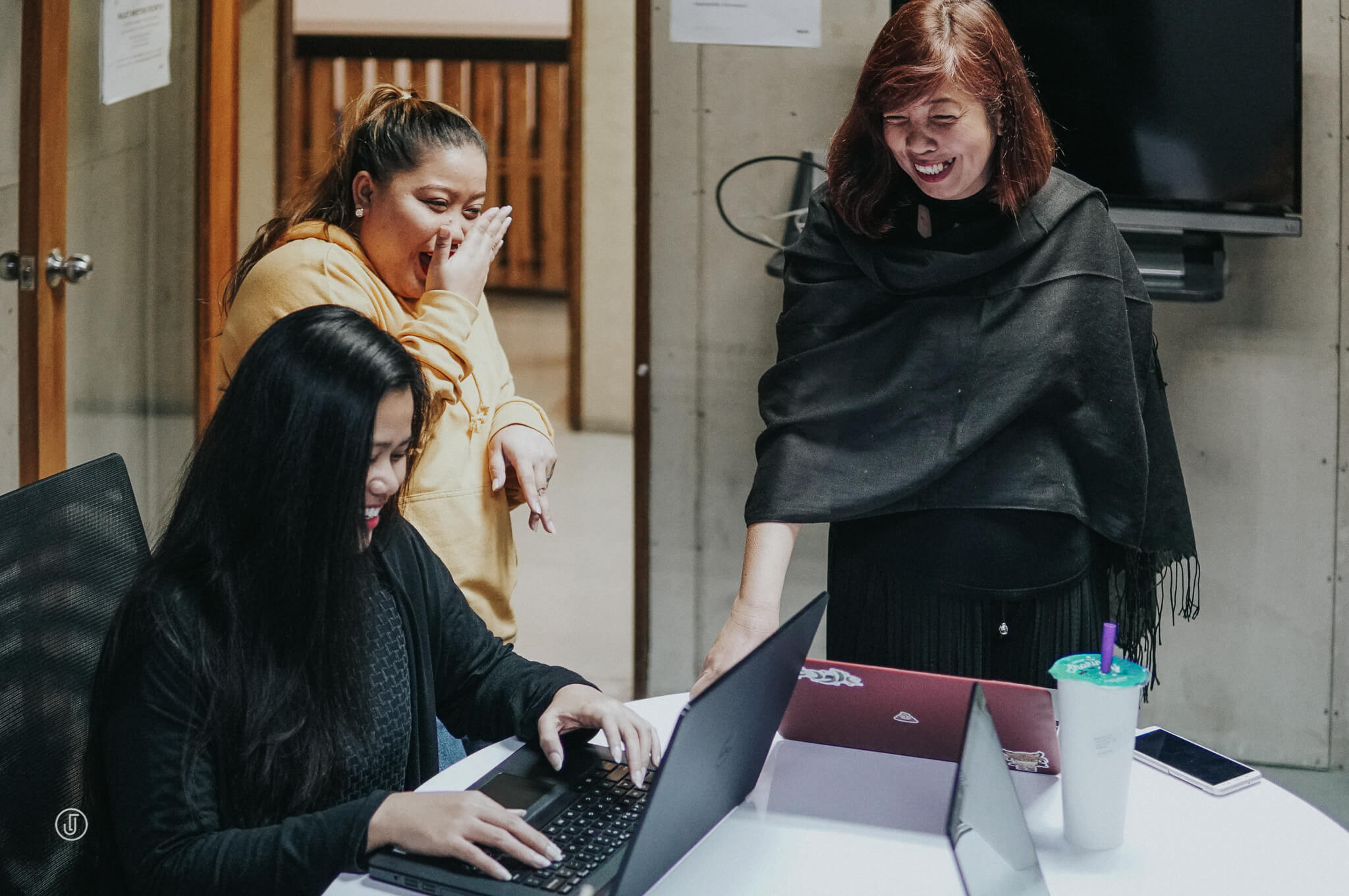 We aim to foster a happy and nurturing atmosphere for our people where the emphasis is on personal growth, family-type relationship and the often forgotten aspect of most jobs—the feeling of accomplishment. We encourage the sense of fun, but at the same time understand that in this line of work, timely results is what ultimately matters.
"It's not only about ideas, it's about making
ideas happen

."
Our services
Our process and capabilities
Design
Sleek design and rich content is just the icing on the cake when it comes to what our designers can do. We go much deeper and study the processes of how people interact with what we make, ensuring that their experience fits well with your current goals
Development
Is your website obsolete? Need a mobile app for the smartphone? Does your business need a boost in efficiency through the automation of some business processes? With our team of highly trained in-house developers, we can provide whatever your company needs in terms of development. We take a look at your requirements, provide the best and most effective solution, then we implement in a timely manner.
01
Website Development and Design
03
Mobile Applications (iOS or Android)
05
Internal Systems and Software
Technology Consultation and Outsourcing
Need a team to assess and manage the over-all technological concerns of your company? With more than a decade of experience in the I.T. industry, our team can provide the support, research, plan and execution for any requirement. A different timezone is also no problem, as we have the processes in place to take international clients.
Our team
The people behind the work
Angela
Sales and Marketing Head
Danica
Senior Project Manager
Evan
Internal Project Manager
Ging
Senior Administrative Office
Hans
Junior Systems Engineer
Ian
UX Lead and Front End Developer
Jan
Junior Systems Engineer
Jarvin
Junior Systems Engineer
Michelle
Associate Project Manager
Myles
Junior Systems Engineer
Nico
Junior Systems Engineer
Paolo
Co-Founder
Head of Business Development & Sales
Phia
Senior Systems Engineer
Raph
Junior Systems Engineer
Robin
Sr. Systems Engineering Lead
Shannen
Admin Assistant
(HR)
Sidon
Senior Systems Engineer
Tal
Mid Level Project Manager
Venus
Junior Systems Engineer
Our goal is to have technology adapt to the needs of our clients, versus the other way around.
Our mission is to always
move forward

and

keep creating